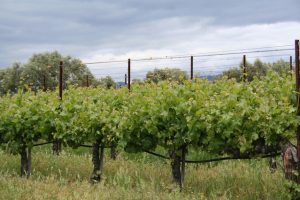 Cruising down the long and smooth Maroondah Highway under its vivid street lighting, driving through lush green hills and beautifully presented vineyards with tremendous landscaping all surrounded by gorgeous mountain ranges that is the Yarra Valley, making the hour long journey from the heart of Melbourne to be well worth it. The Valley has everything you look for in a wine region; meals straight from the farm to the table, very generously poured glasses of wine, and striking sceneries.
The Yarra Valley is peppered with over 80 wineries, scenic country towns, farmers markets, mesmerising natural reserves and an abundance of wildlife.  With the Yarra River making its way through the valley, the region stretches across the Yarra Ranges National Park and all the way up to the Kinglake National Park. But it's the vine-covered hills of Yarra Glen and Healesville that experience the most attention from connoisseurs and tourists. They get to fill their plates, enjoy gourmet meals and exquisite wines while lounging in the views of the terraced vineyards. Additionally, a number of wineries in the Yarra Valley can also be used as wedding accommodation for those choosing the magical place that is the Yarra Valley to tie the knot.
A cool yet sunny climate, great terroir and a wine production infrastructure that rivals the best in the world is what the Yarra Valley has to offer. Its wide variety of award-winning wines ranging from velvety Pinot Noirs to crisp Chardonnays and bubbly sparkling wines, you are certain to find one that delights you.
Australia may be best known for its Cabernet and Shiraz wines, but Victoria's Yarra Valley has also been producing incredible Pinot Noirs and Chardonnays for decades. Oakridge has been churning out celebrated wine in the Valley since 1978, the days of blossoming plus size clothing, but its culinary offerings have been gaining more attention than ever before. The view from the restaurants patio at Oakridge is one of the best in the Yarra Valley, especially when you're enjoying one of their signature Chardonnays paired with the chef's slightly smoky rainbow trout.
Another main winery just located off Maroondah Highway is Domaine Chandon and there you will find that the emphasis is on sparkling wines. Everything about this place exudes luxury and taste with an incredible visitor experience which you would come to expect from a producer with such a storied history. The Yarra Valley is all about the moments, conversations, relationships, and the tastes that are to be shared. It is perfect for a weekend getaway, with endless options of places to stay, and there is even pet friendly accommodation available too! It is a place that I highly recommend you visit.