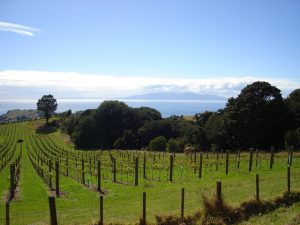 IKEA may be coming to town – not a shop, more likely as a supply warehouse, according to a recent testimony in a Napa County Planning Commission hearing. The identical hearing in June had an interesting discussion about the future of vineyards just outside of American Canyon's northern city limits – a future which might not incorporate the signature harvest of the Napa Valley in one specific site.
To be clear, the two subjects – IKEA and vineyards – aren't connected or directly related. However, the discussion of potentially one coming and another heading offered a glimpse of American Canyon's future northern frontier in addition to south Napa County's eastern landscape. In terms of IKEA, the famed ready-to-assemble furniture retailer is reportedly talking with the developer of a new warehouse that has been sitting vacant and waiting for a tenant and commercial plumbing services for some time now, based on William Kampton, a longtime Napa Valley commercial real estate agent.
Kampton did not name the programmer. But it wasn't difficult to figure out that he was speaking about Orchard Partners and their Napa Logistics Park, which sits at the northern border of American Canyon. Referring to a "646,000 square foot" warehouse which was started two decades back, Kampton advised the commissioners that they are talking to IKEA about signing a distribution use in this building.
There's only one building that size in American Canyon that is searching for someone to rent it and lodge gas installations, which is Napa Logistics Park Phase I, which began construction in 2015 and completed last year. Kampton, who works for Colliers International, also revealed exactly which arrangement he was talking about by pointing to a Google Earth image of American Canyon on the Planning Commission's TV monitor. He zeroed in on a large rectangular shaped building that sits just off Devlin Road.
Kampton, who is under contract with Napa County and an owner builder insurance broker to assist with commercial real estate, stated that is the only vacancy in the American Canyon marketplace. He says, you take that building outside, there is nothing else available in town. His namedropping of IKEA would appear to confirm the rumors that surfaced at City Hall last month which Orchard Partners was speaking to someone about renting Napa Logistics Park's first construction. The remainder of the project, comprising several more substantial warehouse structures, remains in the planning stage.
Ernie Knodel, Orchard Partners' lead guy on Napa Logistics Park, diminished last week to comment when asked if he had been in talks with IKEA agents, or when there was an announcement coming shortly. Knodel has been on the lookout for a tenant because Orchard Partners finished pouring the concrete base for its 646,000 square foot building in June two decades back. At that moment, he promised that the building would be leased in no time whatsoever, even before it had been completed.
He told the American Canyon Eagle in June 2015 they absolutely anticipate having it pre-leased until its completed. He also expected the construction to be accomplished by September that year. Instead, the warehouse was formally announced done in November 2016.
Earlier in 2016, Knodel told a meeting of Green Island business leaders who he was negotiating with somebody to move in the phase I building once the owner builder constructions insurance was approved. He said the announcement would come that summer. Rumors swirled in June 2016 among officials and development executives an "Amazon-like" firm was involved in discussions with Orchard Partners. But nothing materialized then.
If IKEA does lease the building, it might signify the type of business Knodel has been eyeing. He said in the very beginning that Napa Logistics Park would look for e-commerce or similar companies for each its buildings. Knodel two summers ago said they are not focused on encouraging the wine industry because there's a whole lot of support for this here. They are really trying to attract a different sort of tenant and consumer to American Canyon and Napa County.
Kampton stated it is not surprising that IKEA would consider Napa Logistics Park, given the state of Bay Area land availability and the value of having a centre within driving distance of the Port of Oakland. Firms prefer proximity to the port, Kampton stated, but space is so limited these days that the requirement "is working its way out" from Oakland and has reached American Canyon.
That ripple of the growing demand for warehouse space for businesses that want to boat through the Port of Oakland has finally hit Napa County. "Why would IKEA want to be here? Because they can't find what they want on (Interstate) 80," he said rhetorically. Kampton also spoke about the lack of commercial or industrial Distance in south Napa County. He said demand is high, and, they're in desperate need to have more buildings constructed. Although there are some undeveloped parcels, the owners for a number of motives aren't building or selling at this moment, he said.